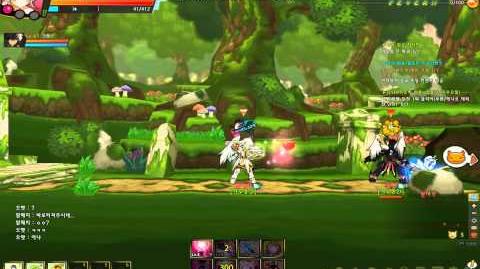 | | |
| --- | --- |
| | [Couple Skill(Active)] Recover HP/MP by throwing energy circle of love. |
Requirements
Skill Information
Skill Level
Requirement
HP Recovery
MP Recovery
Range
MP Usage
Cooldown
1
(Just)Couple
50%
50% + 10% x 5
1500
0MP
300 Seconds
2 (M)
Married Couple
100%
100% + 10% x 10
※ This skill CANNOT be used in Arena, but can be in Sparring.

Tips and Details
Extreme Love Above The Sky can be used in Henir's Time and Space Challenge mode.
Do note that HP/MP Recovery affects only your couple and yourself. Party members will not be affected.
This skill CAN be used when you're not with your partner.
Trivia
In NA, this move has been renamed to Extreme Heavenly Love.
Ad blocker interference detected!
Wikia is a free-to-use site that makes money from advertising. We have a modified experience for viewers using ad blockers

Wikia is not accessible if you've made further modifications. Remove the custom ad blocker rule(s) and the page will load as expected.